Egypt
About
Read our COVID-19 Information for cooperation with Egypt
Please note: we are currently updating the information below for the new policy period 2021-2024.
DutchCulture supports and promotes cultural collaboration between the Netherlands and Egypt.
Egypt is a country with a long and rich cultural history. In recent years, there is a strong development in independent initiatives in the cultural and creative sector. Notably in the disciplines music, film, fashion and crafts we experience a wish to innovate. Culture reaches an ever widening and new audience and is an important incubator for a diverse society.
Due to its centrality, Egypt is an important hub in the Arab region. It is an important platform for artists and cultural professionals in the Middle East and North Africa. Furthermore, there is a strong tradition of collaboration with European (cultural) organizations. As such, the Egyptian cultural sector has a strong international character and acts as an important bridge between Europe, the Middle East and North Africa. Would you like to know more about the cultural sector in Egypt? You can check the summary of the multi-annual strategic plan for culture of the Dutch embassy in Egypt here.
International Cultural Policy 2017-2020
One of the objectives of the Dutch international cultural policy is to give more room to arts and culture to contribute to a safer, more just and future-proof world. In the tense world of today, arts and culture can contribute to social cohesion and an open society with room for cultural differences. Through cultural connections, the Netherlands wishes to strengthen mutual understanding and trust with countries surrounding Europe, in particular with Egypt, Morocco, Turkey and Russia. More information about this strategy can be found in the multi-annual strategic plan of the Dutch embassy in Egypt.
Would you like to receive updates about our activities? Sign up for our newsletter here.
Advisor
|
Image
Image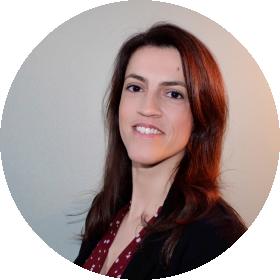 Josine Backus
Role
Advisor - Focal Countries | Brazil
Email
j.backus

[at]

dutchculture.nl
|
Image
Image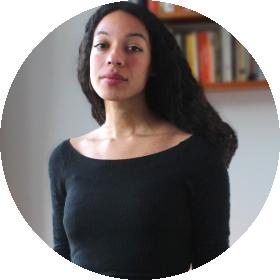 Ashley Swagers
Role
Advisor - Focal Countries
Email
a.swagers

[at]

dutchculture.nl
|
Image
Image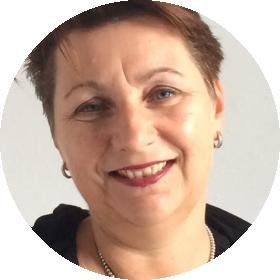 Annemarie Pijl
Role
Secretary Focal Countries Desk
Email
a.pijl

[at]

dutchculture.nl
|
Egypt at a glance
45 registered activities in 2020
featuring 28 artists


Number of activities
12 months (2020)


Activities by
discipline in 2020


|
Frequently asked questions
FAQ (frequently asked questions)
In the Netherlands the means for international cultural cooperation are delegated to the national funds. Each fund has one or several subsidy programmes for internationalization. To make sure the programme fits with your project before starting the process of application, you can contact the advisors of the fund. The funds are:

Creative Industries Fund NL (Design, Creative Industries, Architecture, Digital Culture)

Mondriaan Fund (Visual Arts, Cultural Heritage)

Performing Arts Fund (Performing Arts; theater, dance, music, opera)

Dutch Film Fund (Audiovisual media, film, documentary)

Dutch Foundation for Literature  (Literature)

Cultural Participation Fund (Communal arts, cooperation, projects with non-professionals)

Netherlands Enterprise Agency (Creative Industries)

 Prince Claus Fund  (Culture and Development)

More information: Cultural Mobility Funding Guide for the Netherlands:

In this mapping made by DutchCulture you will find a landscape of specific funding options within the Netherlands, for example regional and private funding.

Egypt does not have a comparable system of art subsidies as The Netherlands. Independent cultural organizations and NGO's are funded by private donors, business companies, private funds or foreign funds. However, due to regulations not every Egyptian organization can accept financial support from abroad. Therefore we advise you to discuss the best way to apply for funding with your Egyptian counterpart.

The Embassy of the Netherlands in Cairo has an extensive network in the local cultural sector and in-depth knowledge of its cultural institutions, organizations and venues. The Embassy can advise you on opportunities for cooperation. In addition, they can provide grants to Dutch cultural organizations that collaborate with Egyptian counterparts.

Doing your research beforehand and finding local partners is essential. You can use the DutchCulture Database by simply going to the search option in the upper left corner, and search for ´Egypt´ or any city you are interested in. This way you will see which Dutch artists are already active in which areas.

DutchCulture also works closely together with On the Move, where you will find an elaborate mapping of funding opportunities. Check the Funding Opportunities for the International Mobility of Artists and Culture Professionals here.

Further funding opportunities

These two funding guides can help you on your way with finding funding in Europe:
Fund-finder, Guide to funding opportunities for arts and culture in Europe, beyond Creative Europe (published by IETM in English)
EU Subsidiewijzer (published by Creative Europe Desk NL in Dutch)

Finally, existing networks can help you further on your way. Look up networks in your field of activity her

As an EU citizen, you do need a visa to be able to enter Egypt. Please make sure to apply for a visa at least 3 weeks before traveling to Egypt.
For cultural exchange, it is likely that you will need a humanitarian visa or a work visa. However it depends on the situation which kind of visa you will need. You can read everything about the various types of visa, invitation letters and the application process on the website of Evisum Egypt.

Please inform the Embassy of the Netherlands in Cairo and DutchCulture about your visit, so we can assist you when you encounter problems when applying for your visa.

If you have a passport from outside the EU, it is wise to check the rules with your country´s representatives in the Netherlands, or ask the DutchCulture Mobility Info Point.

Find out exactly what the rules are that a gallery, stage or theatre upholds, before engaging in a cooperation. If you find obstacles on your way, you will have enough time to apply for permits or find other solutions.

Disclaimer: The information given above is mainly provided by the Egyptian authorities. In case of any doubt or further questions, please contact the Dutch embassy in Cairo.

4. Are there specific things to keep in mind when it comes to safety in Egypt?

The Ministry of Foreign Affairs of the Netherlands has mapped certain areas in Egypt, where the travel advise is negative. You can check the travel advise of the Ministry of Foreign Affairs of the Netherlands for the most recent advice on traveling in Egypt.

It is advisable that you discuss all the details of your visit with your local partner prior to travelling. (logistics, accommodation options, food, professional background of people you will be collaborating with, language skills, among others).

It is a good idea to engage local professionals and publicists, that have an understanding of your art discipline, audience and region. Make sure to contact the Embassy to let them know about your projects, and don't forget to let DutchCulture know! This way you will be included in our Database and become part of our network.

Through the DutchCulture Database you can figure out which artists from the Netherlands have worked at which venues, and start your research there. Go to the search icon on the upper left corner of the website, and search by discipline, country and city. For residencies the organization Transartists, which is also a part of DutchCulture, is a great research tool. In order to successfully build an international career, and in order to find sustainable partners in a country, it is always wise to spend more than a few days somewhere. Residencies, which can last from a couple of weeks up to several months, can help you achieve this.

7. What to take into account if I want to invite an Egyptian artist/ cultural actor to the Netherlands?

Facts

Processing the visa takes from 2-3 weeks in low seasons and 3-4 weeks in high seasons (summer). Appealing on visa rejections requires 90 day to be decided. Re-applying for a visa after being rejected can be done immediately after receiving the refusal letter. Visa applications are assessed by Visa Section in the Hague based on pre-set criteria. The embassy cannot therefore intervene nor influence the process, its pace, nor the assessment/ decision of the Visa Section. The fact that the applicant is travelling in the frame work of a project supported or organized by the Dutch government, the embassy, Dutch organizations does not guarantee or imply that:

the applicant will be granted the visa,
the applicant will obtain a visa with a longer duration, if any,
the applicant will be exempted from any of the required documents or procedures.

VFS is now responsible for taking in the visa applications. To reach VFS and to set appointments and to verify the required documents, please log in to http://www.vfsglobal.com/netherlands/egypt/index.html Or by calling them on the following landline: 002 02 3332.30.10.

Recommendations

Please submit the visa application to VFS 3 to 4 weeks before travel date. Please contact VFS to take visa appointment at least 10 days before the optimum date to submit the visa application. If you fail, the embassy could then assist in scheduling prior appointments, should there be available slots.

When seeking assistance of the embassy to schedule the appointment, please be clear about when all the required documents to complete the application will be ready. This will save time and effort wasted in scheduling and rescheduling appointments.

Please make sure that the passport is valid for at least 6 months. Please make sure that the file is complete while applying. In addition to all the documents indicated on the website (link below) please make sure that the following documents are ready before the visa appointment:

Signed (and possibly stamped) invitation letter from the Dutch host (organization or project) indicating the name and passport number of the applicant, the purpose of the visit, its duration, where the activity for which the applicant is travelling will be held. Should the host or the project in which framework the trip is taking place be covering any of the travel costs for the applicants; please indicate in the letter all the items that will be covered for the applicants (hotel, flight, among others). Also please include the name of the hotel, if available.
Should the applicant be travelling from one city to another in NL or to other European countries, then please add the program of the visit (date and place). This should match the submitted proof of hotel booking.
Supporting documents are particularly necessary for artists and practitioners who have no steady income or previous travel history, among others.

The Embassy will do its best to assist applicants, within what is allowed and if given enough time to intervene. The Embassy can always be reached through KAI-CA@minbuza.nl the emails will be answered within 48 working hours. For more details about the visa procedure in Egypt, please check:

VFS is now responsible for taking in the visa applications. To reach VFS and to set appointments and to verify the required documents, please log in to http://www.vfsglobal.com/netherlands/egypt/index.html Or by calling them on the following landline: 002 02 3332.30.10.