Cultural cooperation Belgium-Netherlands 2021-2024
Cultural cooperation Belgium-Netherlands 2021-2024
Looking back: a long collaborative history
There are many partnerships between Dutch and Flemish institutions that go back a good many years. The Dutch embassy in Brussels has long-term connections with all the cultural funds in the Netherlands, and collaborates intensively with Mondriaan Fund, Performing Arts Fund NL and Het Nieuwe Instituut. Examples of Belgian funds are the Flanders Audiovisual Fund, Flanders Literature or Flanders Architecture Institute. For all relevant organisations, visit the informative portal OverBruggen.
One of the highlights in recent years was the artistic programme 'Verve' developed in 2019 and 2020 to support long-term collaboration for multidisciplinary arts. The state visit to the Netherlands by His Majesty King Filip and Her Majesty Queen Matilde was commemorated with a special long-term project at the University of Liège: the King Willem-Alexander Chair for Dutch studies. Under this name, important guest speakers from the Netherlands are invited to the university. For 2021-2022 the chair is occupied by Nicoline van der Sijs, senior researcher at the Institute of the Dutch Language in Leiden and professor emeritus of Dutch historical linguistics in the digital world at the Radboud University Nijmegen.
Looking forward
The new policy framework 2021-2024 provides an opportunity to continue past efforts, but also to explore and develop new programmes that engage with current events in Belgium. For example, heritage is an important policy area in the political framework within Flanders. Current support of cultural cooperation focuses on three main themes: the art of exchange, shared past/shared future, and design & world issues.  
The art of exchange  
Instead of looking at international cultural activities as export-driven only, the aim is to utilise the power of cultural exchange and co-production on a long-term basis. This could include organising network meetings, facilitating knowledge exchange and supporting projects financially. A good example of this is the Grensverleggers fund, which supports creatives in their cultural collaboration between the Netherlands and Flanders. The Dutch diplomatic network in Belgium has been using open calls, and with 34 project proposals in 2018, 61 in 2019 and 80 in 2020, these are becoming increasingly popular. Important themes for cultural exchange are fair practice (diversity, solidarity and fair pay); sustainable and ecologically responsible internationalisation; and innovative forms of cross-border exchange.
Media
Image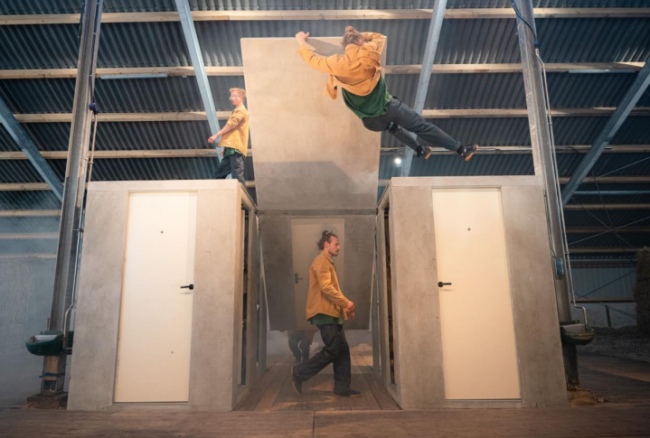 Shared past, shared future 
By learning about our shared past as the Netherlands and Belgium, we can talk about the impact of our past on the future. Cultural and heritage projects play an important role in this discussion since artists can let us experience history in a different way and imagine alternatives for the future. The Dutch embassy (co-)organises debates on the colonial past and restitution policy. It facilitates knowledge exchange about the Dutch Canon with a view to creating a new Flemish Canon.
Design & world issues 
We can hardly think about the creative sector and innovative design without the word 'sustainability' popping up. Indeed, for all artists but perhaps particularly so for designers, the urgency has grown to address worldwide issues concerning the planet, human society and social relations. There is in particular support for the exchange on sustainable design by both creatives, companies, citizens and other parties, to stimulate collaboration beyond the cultural field. After all, sustainable solutions for the challenges of today can be inspired and maybe even led by artists, but they need to involve people from different sectors and domains.  
Information & advice  
Would you like to receive more information regarding opportunities for cultural exchange with Belgium? Feel free to contact our  Belgium advisor Astrid Mörk with your questions. She can inform you about the latest developments in the country, relevant contacts, stages and other cultural venues.