Informatie COVID-19 voor samenwerking met Sri Lanka
Vragen en antwoorden over de gevolgen van het coronavirus voor de internationale samenwerking met Sri Lanka.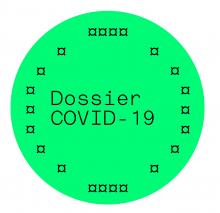 Laatste update: 18 maart 2020
Algemene situatie
Het Sri Lankaanse Ministerie voor Cultuur heeft besloten alle musea en archeologische vindplaatsen de komende tijd te sluiten. Het is nog niet duidelijk hoe lang dit zal duren. Er zijn op dit moment geen speciale regelingen getroffen betreffende culturele manifestaties waarbij Nederlandse makers betrokken zijn. Ook is nog niet duidelijk of er sprake zal zijn van een compensatieregeling. We hebben nauw contact met de ambassade en zodra we meer informatie hebben, vind je die hier.
Reisadvies
Voor de actueelste reisadviezen naar Sri Lanka, kijk hier.
Als je specifieke vragen hebt met betrekking tot jouw project in dit land, neem dan contact op met onze Gedeeld Cultureel Erfgoed-adviseurs V.Yuce@dutchculture.nl of S.Lovegrove@dutchculture.nl. Voor algemene vragen kun je terecht bij ons Mobility Info Point: infopoint@dutchculture.nl.
Kijk hier voor meer informatie over Sri Lanka in het Internationaal Cultuurbeleid en de database met Nederlandse culturele activiteiten internationaal.
Wij stellen alles in het werk om de informatie op deze pagina zo correct mogelijk weer te geven en te updaten. Aan deze informatie kunnen geen rechten worden ontleend.
|
Veysel Yuce
Programme Manager Heritage