Climbing the Ladder: DutchCulture Database 2021
Image
Image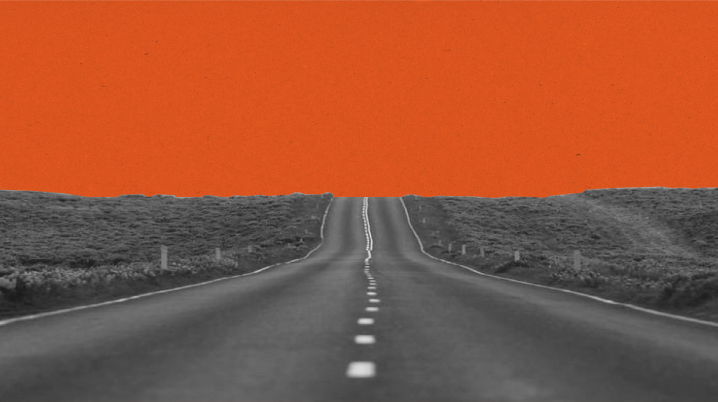 Discipline
Architecture
Art & Science
Audiovisual Media
Design
Digital Culture
Heritage
Journalism
Literature
Music
Performing Arts
Sustainability & Urbanism
Visual Arts
Climbing the Ladder: DutchCulture Database 2021
We look at Dutch international cultural activities in 2021, and explore the road into a post-Covid world.
Each year, DutchCulture tracks the international events that Dutch artists and cultural organisations produce and take part in abroad. This helps us understand the cultural impact of the Netherlands in other countries. In the 2021 edition Climbing the ladder, we look at the scope of Dutch international cultural participation and explore the progress that the cultural field has made toward a post-Covid world.
International Activities in 2021
In 2021, we tracked 8,278 international cultural activities by Dutch artists and cultural organisations across the globe. 2,473 artists and organisations participated in events in 1,568 cities across 93 countries.
Covid continued to affect cultural activities in 2021. The number of international cultural activities tracked in 2021 is roughly the same as in 2020. This is about half the number of activities that took place in pre-Covid years. Nevertheless, artists from all artistic disciplines participated in activities across six continents. Europe remains the dominant area, with over 60% of activities taking place there.
Media
Image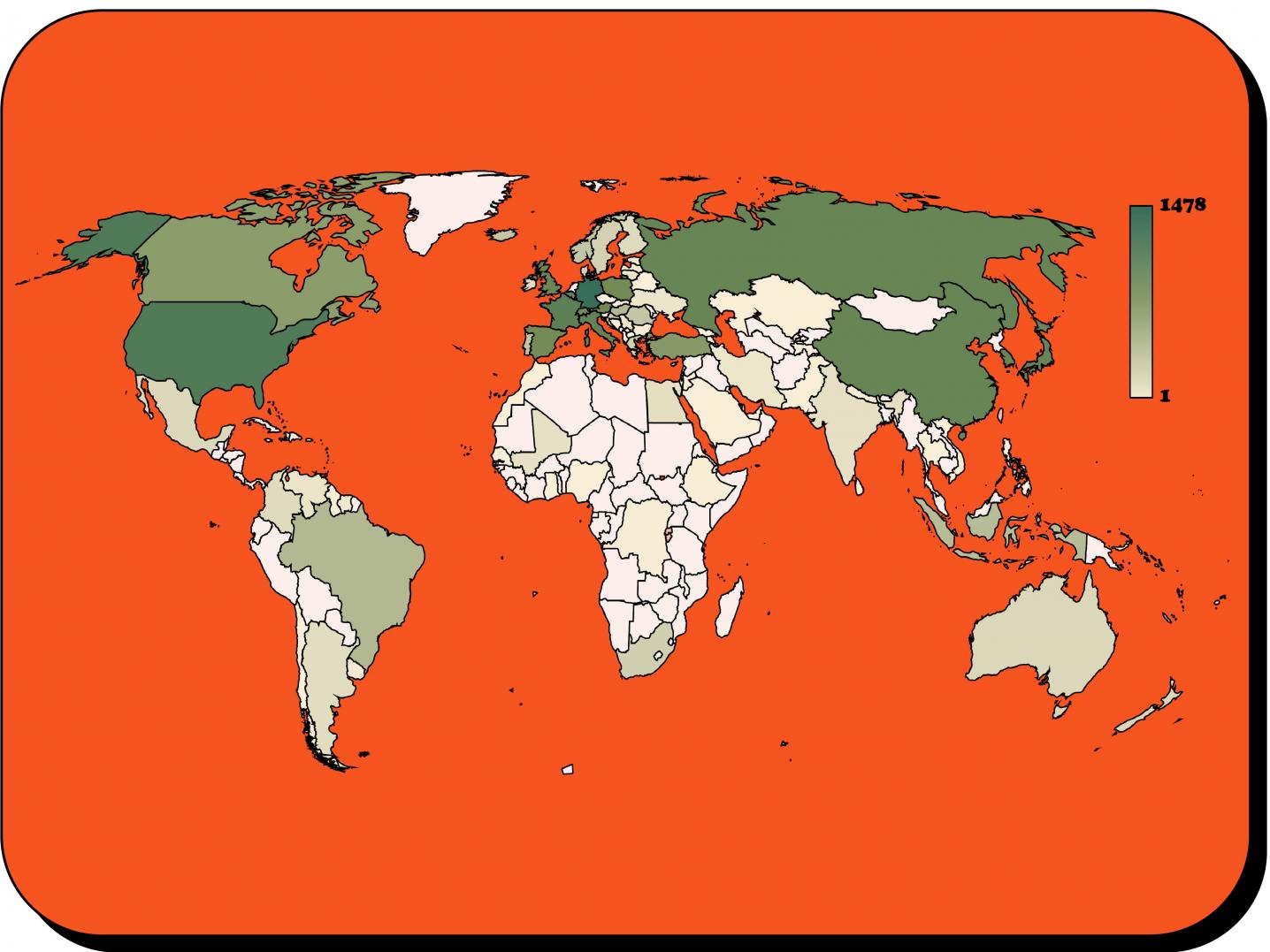 In 2021, we tracked international cultural activities by 2,473 Dutch artists and organisations from 197 different Dutch towns and cities. The spread of internationally-active artists across Dutch provinces remained quite stable. While artists from every province were internationally active, the four major metropolitan areas (Amsterdam, Rotterdam, the Hague, Utrecht) remain strongholds for internationally-active artists, accounting for 68% of activities.
Media
Image
Return to Live Events
At first glance, the number of activities (roughly the same as in 2020) suggests that no progress has been made in 2021. However, upon closer inspection, we see that, although the total number of activities remained roughly the same, the number of in-person activities was significantly higher in 2021 than in 2020. With 87% of activities (at least partially) in-person, the cultural sector has made significant steps up the ladder towards a post-Covid world.
Media
Image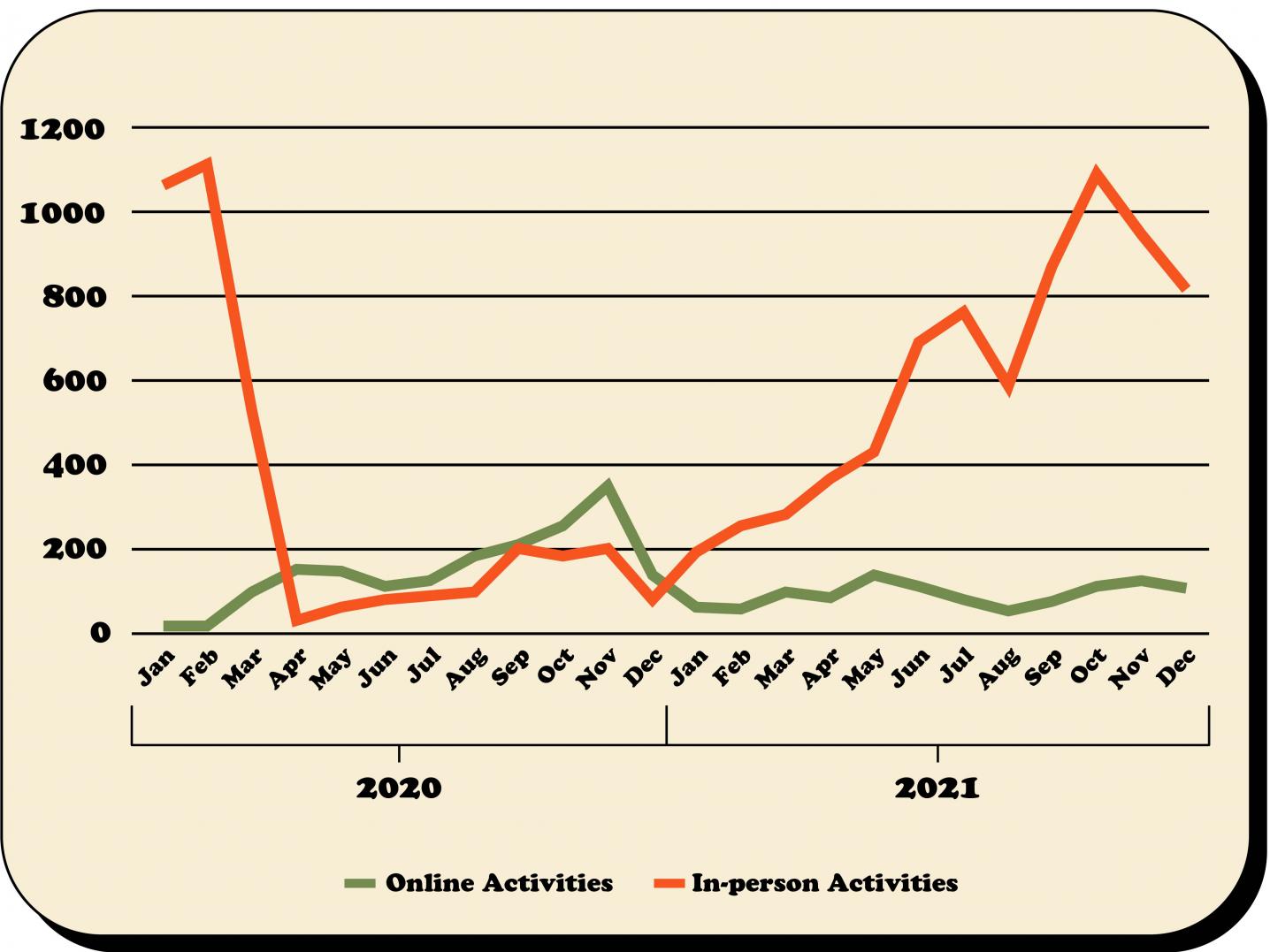 Tracking International Activities
We collect information on international cultural activities with the help of our partners at the Dutch embassies and consulates, the Dutch cultural funds, directly from artists and cultural organisations, and through our own desk research.
This year we introduced the MyDC Portal. The MyDC User Portal is a new feature that allows Dutch or Dutch based artists and cultural organisations to add and edit their own page and activities directly on our website and in our database. We believe information directly from artists will continue to increase, making the DutchCulture Database more complete and more accurate.
Media
Image