Art in Times of Corona: Dutch participants at the 5th Istanbul Design Biennial
Art in Times of Corona: Dutch participants at the 5th Istanbul Design Biennial
Five Dutch designers present their work during the 5th Design Biennial in Istanbul, which is taking place on- and offline between 26 September and 8 November.
Due to the coronavirus restrictions, the 5th Istanbul Design Biennial themed Empathy Revisited: Designs for more than one had to be reimagined entirely in terms of space and digital programming. As a result, the biennial has become more accessible to an international audience because of an increase in free, online events. Five projects were realised with Dutch designers—find out more about their work and ways in which to watch the online programmes below.
'Gold Water: Landscapes of Olive and Olive Oil' by Mutfak مطبخ Workshop
The Critical Cooking Show is a weekly programme of films, lectures and performances that reimagine the kitchen as a space central to design thinking and production. A new video will be uploaded here each week from 18 October until March 2021. Merve Bedir from the Netherlands will create a special edition featuring Matbakh Mutfak from Turkey called Gold Water: Landscapes of Olive and Olive Oil, in which women with different backgrounds come together and cook, and at the same time develop ideas related to culture and living. The kitchen will be an online gathering around solidarity, wellbeing, migration, labour and the pandemic. While cooking is actively performed, recipes will be shared from different regions where participants come from and all recipes will be archived on the biennial webpage.
Supported by the Consulate General of the Kingdom of the Netherlands in Istanbul and UNHCR.
Media
Image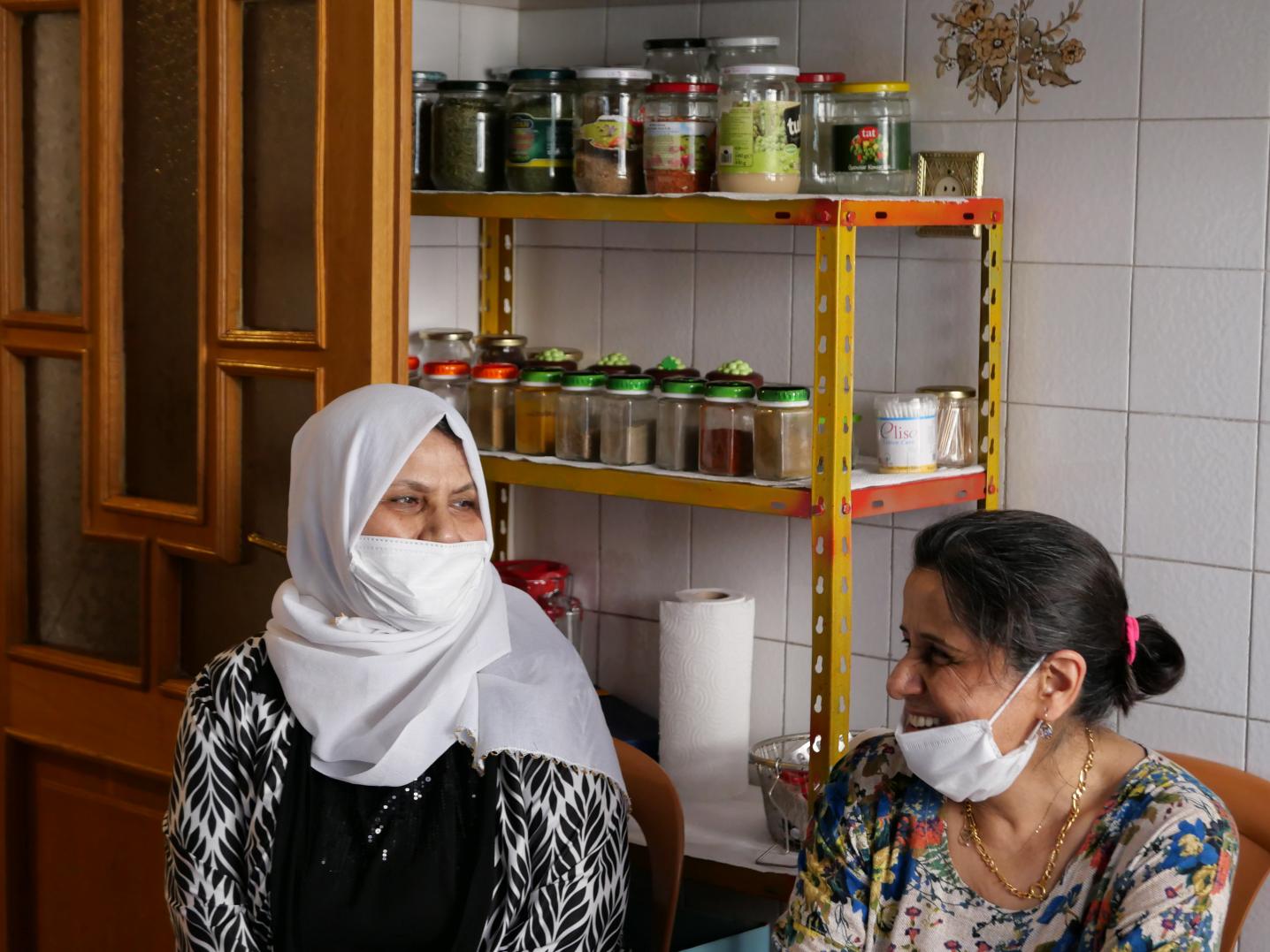 'Buyukada Songlines' by Studio Ossidiana
New Civic Rituals is a series of interventions by artists, architects and designers that will form a trail in the city of Istanbul. These are projects that rehearse new forms of collectivity. From cooking structures to playgrounds and new gardens, they invite visitors and the local population to exercise empathy. Above all, these projects have a restorative function in that they provide experiences of being together, caring for others, for the city and the nature that it comprises, in new ways. After the current crisis of social isolation, these interventions perform an almost therapeutical function and offer inhabitants moments of tenderness and care. Buyukada Songlines by Studio Ossidiana is a design project and a journey. A floating garden inhabited by plants, soil, insects and birds, it will travel across Istanbul's Prince's Islands archipelago in the Spring of 2021, before heading towards the mainland. During its travels, the garden will host people and other animals, events and conversations, becoming a nomadic pavilion populated by the life and the stories of the archipelago.
Supported by Stimuleringsfonds and Istanbul Metropolitan Municipality.
'The Map of Empathic Society' by The Rodina
Dutch participant The Rodina will realise a spatial installation as one of the New Civic Rituals at the Pera museum called The Map of Empathic Society. It's an imaginary map for performances and for the audience to sit on or participate while being in a safe space. Next to it, there is a curtain that shows a desert full of emotions –emoji's. These compose the two main elements of the space installation, meant to create a space for doubt and hesitation, combined with a text that encourages discussion and reflection. With garments that allow visitors to embody different entities, this is a space for performative design.
Supported by the Consulate General of the Kingdom of the Netherlands in Istanbul and Het Nieuwe Instituut.
Media
Image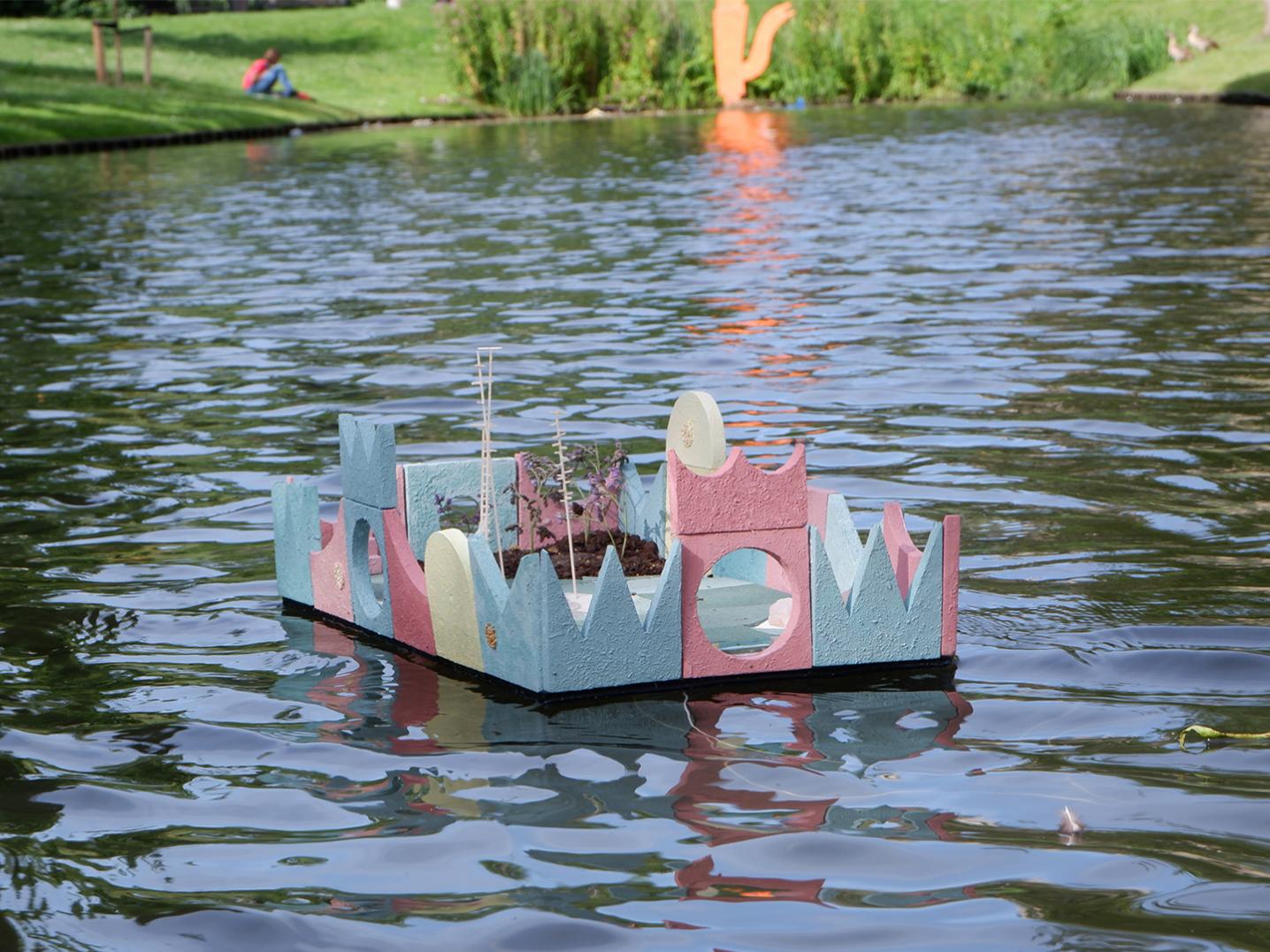 'Undercurrent' by Alice Dos Reis
Alice Dos Reis from the Netherlands will present her work Undercurrent during the Empathy Sessions. In Undercurrent, Alice dos Reis has imagined a near-future scenario where a generalized E.coli epidemic is met.
'Looking for Stigmergy: An Archive at the Ends of the Earth' by Martina Muzi
Looking for Stigmergy by Netherlands-based designer Martina Muzi is an ongoing inquiry into the languages of design and its systems. It assumes the shape of a growing digital and physical archive, which expands, contracts and morphs depending on the context or institution in which it operates. This episode is composed of units of information and enquiries that cross Earth in geological strata and geographical terrains through the lens of the stigmergy mechanism and its relation to the concept of empathy. It is presented as one of the Satellite Projects.
Supported by the Consulate General of the Kingdom of the Netherlands in Istanbul.
In the spotlight
Are you a Dutch or Netherlands-based artist performing abroad in the (near) future and would you like to be in the spotlight? Send us an email with detailed information and two horizontal high res images. The editing team will make a selection and get back to you.
Check out the complete overview of Dutch cultural activities in Turkey in our database.
If you are a cultural professional who wants to go to Turkey, feel free to contact our Turkey advisor Yasemin Bagci.