Poland
Poland and the Netherlands
After the political changes in Europe in 1989, the Polish cultural sector made a fresh start: revitalising urban, educational and cultural centres with the support of EU funding and the vibrant energy of its citizens. A new generation redefined the national culture based on the traditions of both East and West, including classical Latin culture, Eastern orthodoxy and Jewish mysticism. Warsaw became the New Berlin, Wroclaw the European Capital of Culture in 2016. The cities of Łódź, Gdańsk, Kraków and Lublin are now home to outstanding museums, film, modern dance and music festivals.
The current Polish government promotes a national culture based on Polish patriotism and Christian values. The political agenda often dominates the cultural one. Politically motivated changes in the management of state-run cultural organisations have resulted in a focus on government-friendly programming. Still, the cultural sector continues to be largely led by independent opinion-forming institutions and festivals. Two major awards are the 'Passport – Polityka,' a prize for young artists awarded by the left-liberal weekly Polityka, and NIKE, a prestigious literary prize founded by the Gazeta Wyborcza newspaper. Most cultural institutions and festivals in Poland are medium and/or small-sized and co-funded by local governments.
Centuries of cultural connections
Poland has longstanding cultural connections with the Netherlands. In the late Middle Ages, Dutch Mennonites immigrated to Poland and drained the wet areas along the Wistuła river. The Baltic trade in wood and grain in the 16th century brought prosperity to both countries. During the Second World War, Dutch citizens were killed in Nazi-German camps in Poland, while the south of the Netherlands was liberated by the First Polish Armoured Division of General Maczek in 1944. These are just a few examples of the history that ties together Poland and the Netherlands.
Poland became a focal country in the international policy 2021-2024 of the Netherlands. The new policy aims to foster collaboration with the Polish cultural sector. Opportunities exist in particular for the following sectors: performing arts, film, literature, classical music, dance music, heritage, and creative industries (sustainable cities) among others. Read more...
Information & advice
Would you like to receive more information regarding opportunities for cultural exchange with Poland? Feel free to contact our Poland advisor Tijana Stepanovic with your questions. She can inform you about the latest developments in the country, relevant contacts, stages and other cultural venues.
Further reading
Advisor
|
Image
Image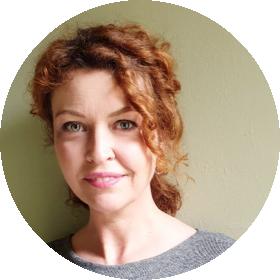 Tijana Stepanovic
Role
Advisor - Central and Eastern Europe
Email
t.stepanovic

[at]

dutchculture.nl
|
Year:
Poland at a glance
312 registered activities in 2022
featuring 199 artists


Number of activities
12 months (2022)


Activities by
discipline in 2022


|
Frequently asked questions