A Borderless Platform for Global Arts and Culture: Arts Map Turkey
A Borderless Platform for Global Arts and Culture: Arts Map Turkey
Discipline
Digital Culture
Music
Performing Arts
Visual Arts
Arts Map, a digital platform aiming to establish international ties in the fields of arts and culture, has launched its first open call.
Arts Map is a digital platform that primarily aims to establish cultural ties between Turkey and the Netherlands and to develop a sustainable dialogue between artists, institutions, governmental and non-governmental organisations and the general public, by using the unifying power of arts and culture.
Sustainable relations
The objective of the Arts Map Project is to create a cultural and artistic ecosystem that is sustainable, using networking, capacity building, training of trainers, and information sharing. All culture and art institutions, artists, relevant departments of universities, cultural directorates of local administrations, provincial cultural directorates, state and city theatres will be marked on a digital map. As a partner, DutchCulture provided all the necessary data on Dutch-Turkish cultural cooperation and activities.
Under Arts Map different cultural actors in the field will come together and realise co-productions by using this platform to connect and interact.
Open call and Train the Trainers
Arts Map has put out its first micro support open call this month. The open call is themed One with Nature. It calls on collaborative projects between Dutch and Turkish actors to apply and emphasizes the urgency of the 13th United Nations Sustainable Development Goals: Climate Action. Any projects that focus on the climate crisis, ecology and environment within Turkey and/or the Netherlands are eligible for support.
In addition to the micro support open call, Arts Map is looking to support artists from any discipline in different ways too. From October to December 2021, a series of capacity building programmes titled Train the Trainers will take place, for which actors from the arts and culture that have registered on the Arts Map platform will be approached. These three-day programs give selected groups the opportunity to learn from best practices, co-design solutions to relevant questions for the field, and network through speed dates.
The application deadline for the micro support open call One with Nature is October 1st 2021.
More info about of the open call, application form and registration.
Media
Image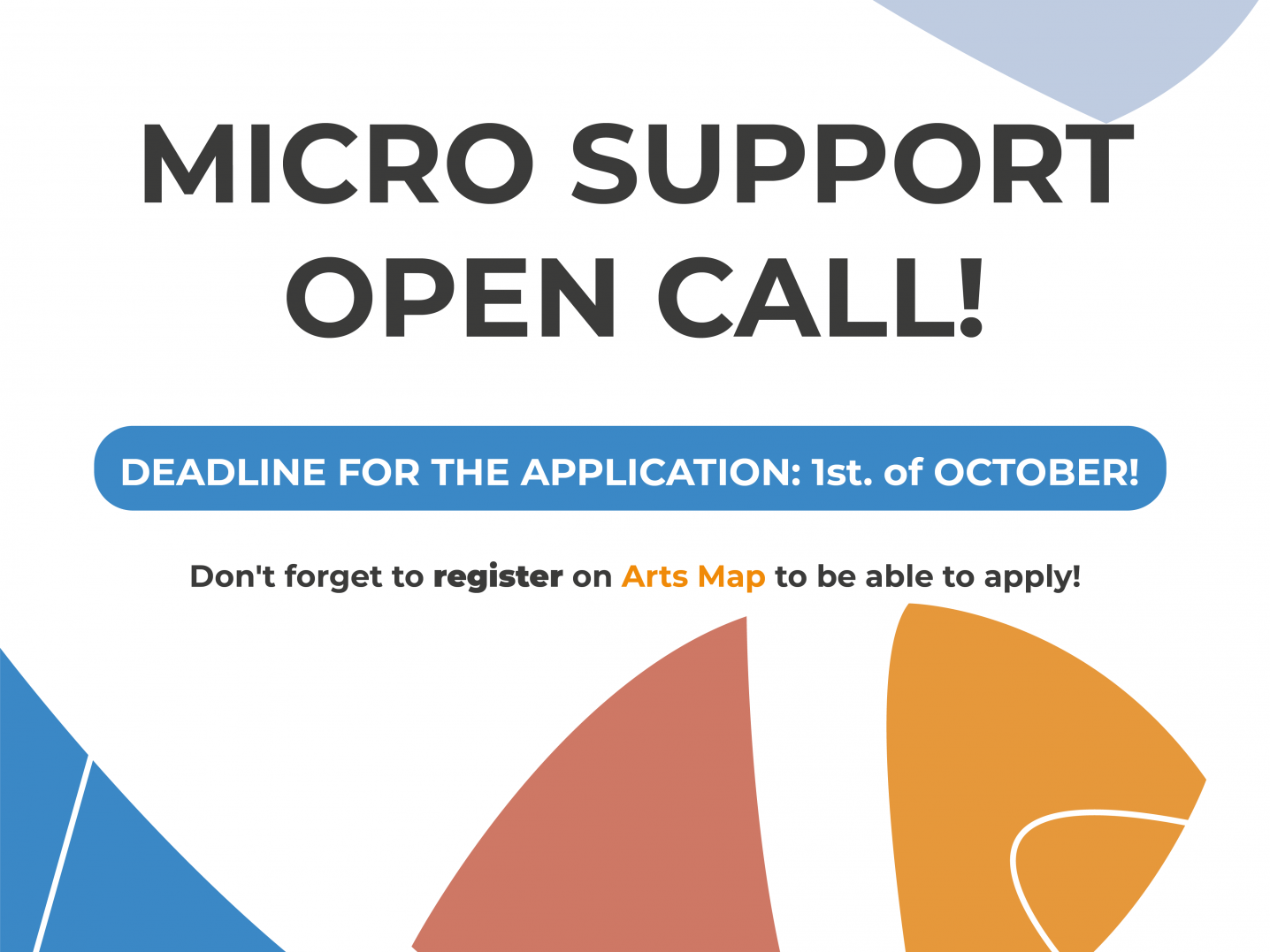 Background of the project
The foundation of the Arts Map platform was laid between November 2017 and February 2019 by the cultural exploration project initiated by the Embassy of the Netherlands in Ankara and the Consulate General of the Netherlands in Istanbul, in cooperation with the İKSV Cultural Policy Studies department. The aim of this exploration project was to meet with the Turkish arts and cultural field in order to create a sustainable dialogue for future projects. Arts Map was implemented by the Dutch Embassy in Ankara and the Dutch Consulate in Istanbul in cooperation with InogarArt, one of Turkey's leading art incubation centres in April 2021.
Check out the complete overview of Dutch cultural activities in Turkey in our database. If you are a cultural professional interested in an international collaboration with Turkey, feel free to contact our Advisor Turkey Aylin Özalp.