From local spectator to international player. Annemie Vanackere about the internationalisation of culture
HAU director Annemie Vanackere opened our fully booked meet-up on internationalisation with a keynote about the dynamics of the international cultural climate.
By Annemie Vanackere
During our Internationalisation programme on 8 July we looked ahead at the long-term plans for 2021-2024 and the potential international opportunities provided by our new policy. Annemie Vanackere, Artistic and Managing Director of the Berlin Theatre HAU Hebbel am Ufer, wrote a passionate keynote speech for the occasion.
A journey through time: from Bildung in a small town to Peter Halasz in Leuven
Let's make a trip back in time with the help of my biography. Not because my biography is particularly interesting or special, on the contrary, but in the hope that a historic perspective can help to shine a light on some of the issues we face today. I will also try to address how the various players in the arts sector all have their own, different agendas, and how these interact with each other: artists, institutions, programme makers, curators, policy makers and politicians, as well as the audience.
So let me take you back to my childhood in a small Flemish village, with parents who lived through the war as young teenagers and who were determined to give their own children the education and cultural upbringing they themselves did not have due to the economic circumstances at the time.
My mother had a real passion for music, so she made all her children attend the local music school. Our village also had a reasonably well-stocked library and the small town we used to cycle to in later years to attend secondary school even had a theatre with shows that were also affordable for larger families. The annual performance by the Royal Ballet of Flanders probably sowed the seeds for the passion I later developed for the performing arts. The feeling that you, together with another five hundred people or so, were temporarily part of another world, which was created live in front of your own eyes by other people, was unparalleled. By the time I was a teenager, I could see Rosas, Epigonentheater (later Needcompany) and De Witte Kraai, more or less around the corner from where I lived. These proved to be life-changing experiences for me.
The 1980s saw the beginning of the Flemish Wave which was the start of a new aesthetics, away from the existing classical repertoire, with theatre makers such as Jan Decorte, Maatschappij Discordia and Nieuw West. It also heralded the start of internationalisation within the so-called arts centres which were established at the same time as these new forms of theatre and dance: Limelight, Kaaitheater, Nieuwpoorttheater, Monty, Beursschouwburg in Flanders; Shaffy, Grand Theater, Toneelschuur, Lantaren/Venster in the Netherlands. As students we were suddenly introduced to Butoh, the Wooster Group, Peter Halasz and his Love Theater, Forced Entertainment, and the countless international dance performances in STUC and at the Klapstuk Festival in Leuven where I started working in 1990.
Media
Image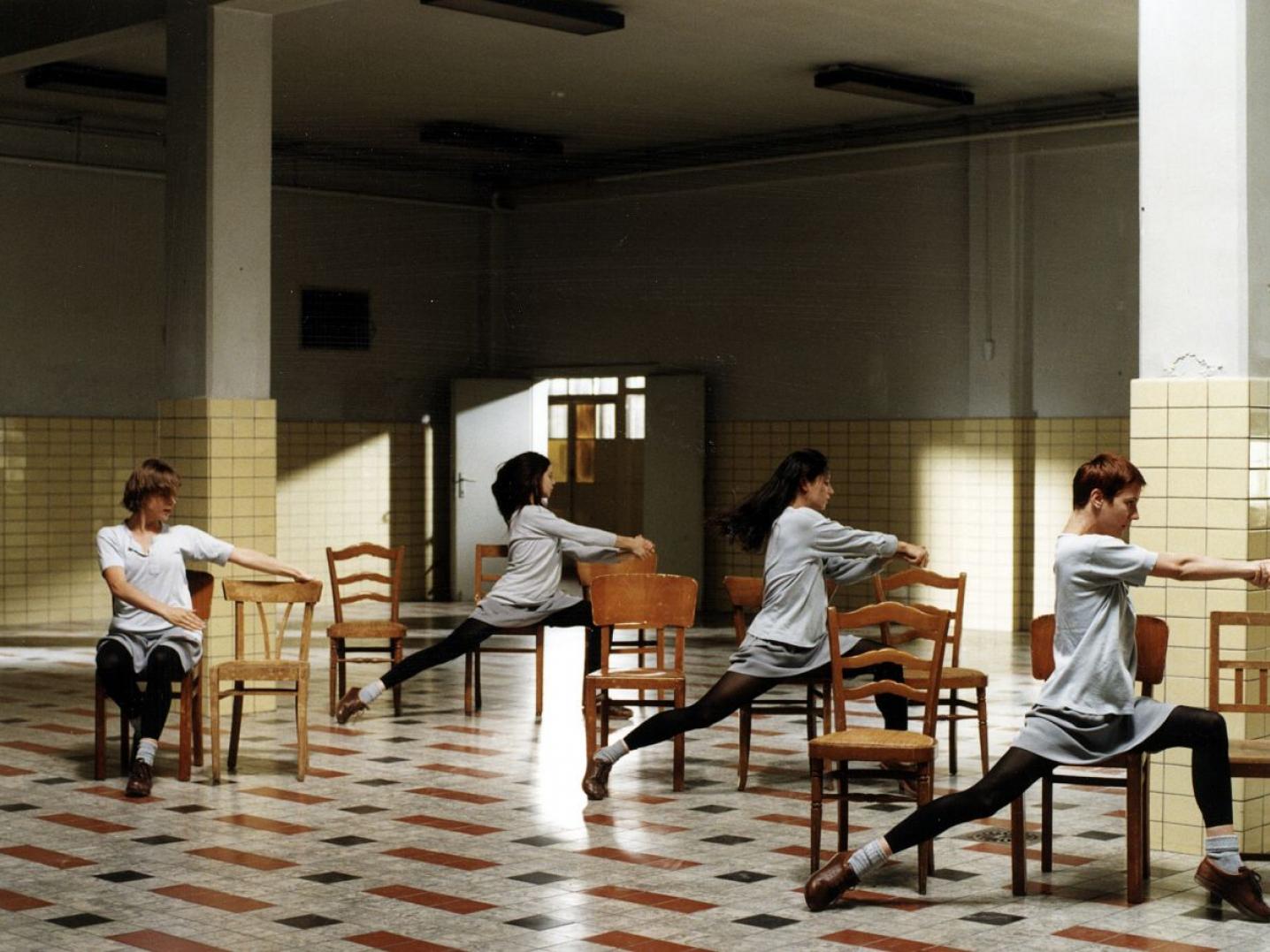 A local point of view
What I am trying to say with all this is that I, as a 'local' person in the audience, benefited hugely from the fact that in my local area there were theatres who thought it was important to include international theatre and dance productions as part of their programme. I am convinced that the young Flemish artists who were still trying to find their way at that time would agree with this. I think I gained massively from being exposed to art and artistic languages from different, international contexts from the time when I first became interested in the arts. This is and continues to be a major driving force in my later work as a programme maker, particularly for the Rotterdamse Schouwburg (Rotterdam Theater) and its (late) festival De Internationale Keuze.
I gained massively from being exposed to art from different, international contexts from the time when I first became interested in the arts
I started with the perspective of a person in the audience, which I think is always a local one, in connection with the physical and social environment. My own locality changed together with my places of work: first Leuven, followed by Ghent, not a very wild change. Then followed Rotterdam: rather different ("separated by the same language"); and since 2012 it has been Berlin: even more different.
If we can agree that it is the role of a programme maker or curator involved in performing arts to build bridges between your programme – what moves or 'rocks' you – and the public, then you cannot succeed without the willingness to try and understand where you are and to firmly embed yourself and your programme at a local level. And this includes the international element. This brings me to the programme maker's perspective: I consider it to be an essential part of my role as a bridge builder in the theatre that my concrete context partially determines what is necessary and what 'works'.
The cultural and institutional context plays a major role in this: are you the only theatre in the city or are there five more? How strong are the other arts and are there any opportunities for collaboration? Are there art schools in the city? The programming is also determined by the political and social-economic context: How much money is made available for the arts in your city? Who is your potential audience? How much can be charged for a ticket?
Find out who your counterpart is
Internationalisation goes always two ways, and is a mix of export and import: artists export a show which is imported by someone else. On the other side of the export line there are always people who have their own ideas regarding what they want to achieve with their theatre, festival or (international) programme in their local context. In my experience as an 'importer', this is something that tends to get overlooked.
The Dutch touring model with theatres whose programmes are mainly – here comes a minor provocation – determined by impresarios, is not the norm. Other than in the Netherlands, the question is rarely: we would like to put on a show in your theatre, have you got any available dates? My counter question would be: which date in which calendar do you mean? Therefore my advice is: try to understand the person and/or the institution on the other side of the line, get to know your counterpart.
As an artist, you also should have an idea about what you want to achieve by going abroad and, especially, why. What is your primary motivation: money, status, recognition, to turn work into a holiday, to broaden your horizons? In other words: know what your main motivation is, what you can offer personally, and what you would like to gain. But most of all, know which potential partner could be interested in your work within his or her specific context, - is your work based on new texts or a unique dance idiom? Is it about social issues, existential questions or postcolonial perspectives? Is it a participatory performance or more about the acting?- and talk to them about it.
Know which potential partner could be interested in your idea within his or her own context, and talk to them
Meeting and discussion
Talk to them: this may sound simple but it is often quite difficult to arrange. Since setting up a meeting involves a certain amount of initiative and by definition involves two or more people, chance will also play a role. Nevertheless, chance can of course be given a helping hand, for example through international visitors programmes, which allows visiting curators to encounter you and your work in the first place. This is generally an important key to success. No amount of emails or letters can replace those personal meetings. However, quite some time may elapse between that first meeting and actual collaboration, so it really pays to be patient in our business...
And here I would also like to give you another aspect of the story: obviously this also applies to an international programme that is shown here in this country. How many 'dates' do the Dutch theatres have available for this, especially those outside the Randstad area (the western urban conglomeration in the Netherlands, red.)? Who and where are the people who are passionate about this and will have the necessary space, let alone get the necessary budgets to research, travel, and work with international artists? A programme such as Explore* undoubtedly has the advantage of being a collaboration, financially and in the media, but I don't think that it can be perceived as a 'festival' by the people attending it in the different cities. It is essential that the role of programme makers, the intermediaries between artists and the public is taken seriously. It is, really, a job.
Media
Image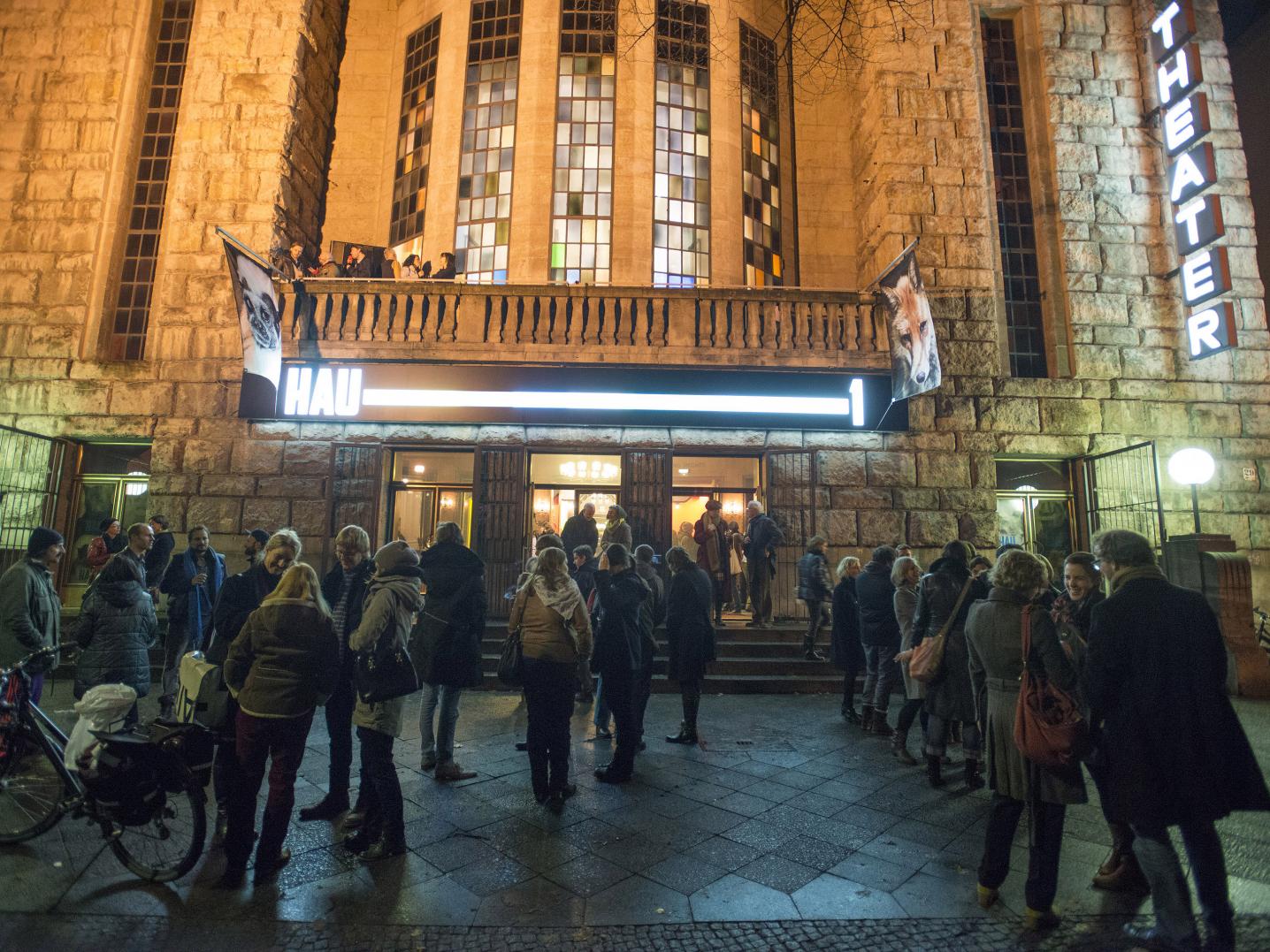 The broken promises of globalisation
It is time to have a look at the bigger picture. The world has changed a lot since I first developed my passion for the performing arts 35 years ago and started working as a production assistant in the STUC 5 years later, where it was part of my job to 'sell' shows, also to theatres in the Netherlands.
As Errol Boon wrote in his interesting essay – I paraphrase – internationalisation was still a promise, then, associated with artistic freedom and mind expansion. By now, the myth of the 'global village' has been unwrapped, promises were broken and the years of innocence are over.

We know (or could know) three things:
The majority of people on this planet are the losers of globalisation, they are unable to participate in the mobility and communication opportunities, and inequality between the haves and have-nots, between the global North and South, continues to increase.

We know that international cooperation was unable to prevent the rise of nationalism and other forms of political resentment, and has therefore hardly contributed to world peace.

Finally, we can no longer deny that the ecological disaster we are heading towards is inextricably linked to globalisation and the growth economy.
We have to ask ourselves, more than ever before, what we can expect from 'international working' and what we want to achieve with it
Translocal instead of local
These major issues force us to change our thinking with regard to internationalisation. To ask ourselves, more than ever before, what we can expect from 'international working' and what we want to achieve with it. Perhaps it will help if we change the term and replace international with translocal.
This term appeals to me because it enables us to avoid the partial word 'national' in 'international' and therefore addresses the second problem: the strengthening of national identities, which is always to the detriment of a diverse culture. As Maarten Doorman writes in his essay for Nieuw Dakota Far-Off and Nearby, on translocality in the arts** – it also suggests a hub of activities with an awareness of the history and all the people who live and work there, with its winners and losers. In that sense, the term addresses also the first question in our deliberations.
The circle is almost complete: besides being the director of HAU Hebbel am Ufer in Berlin, I am still a professional spectator and programme maker, with her own individuality and a history that goes back further and further, but who is still connected to her current locality. That locality, however – and that does not apply to Berlin only! – has become very international and we can no longer draw a clear line between so-called local and international artists. Half of all the artists we work with and who live in Berlin do not have a German passport and have ended up in this city for many different reasons. They are linked with other places in the world and this is reflected in their work and gives an added dimension to the performing arts landscape. As HAU we feel it is our main task to relate to this as well as to the major changes currently affecting Berlin society, and its unavoidable themes in this once divided city.
Nevertheless, we still need the input, different approaches and aesthetics from other (local) parts of the world which could pierce our views on Berlin. But the question how these other translocal perspectives will hopefully achieve this, needs to be answered in advance and with a convincing argument by at least one person in the programme team. The reason for this has a lot to do with the third issue which is the climate crisis. What I mean with this is that travelling and touring is still part of our work, but a lot more limited and purposeful than it was before, from a translocal point of view. We would not want our public in Berlin to miss out on the wild aesthetics of Miet Warlop or the heart-breaking or outrageous stories from queer people in Brazil or Poland. For we remain convinced that there will be people in our area who will benefit from such shows, just like I have done for the past 35 years.
Defining agendas and determining policy
My story has not touched enough upon the policy maker's perspective, but it should not be neglected. Generally it is important to know how much money a government in a specific city or country puts aside for the arts, education and science. It is also important to know what encourages a government to invest money into exporting art. There is always an agenda. Since most people involved in the arts consider a critical attitude to be an intrinsic part of their identity, it is our duty to be aware of any possible agendas, both those of our own governments as well as of governments or publicly funded organisations that will pay you handsomely to go somewhere.
The years of innocence have long gone in this regard as well. Now we should be defining our own agendas to change the way government works and to contribute to the policy decision-making process. I am sure you would agree that this does remain a worthwhile goal.
*Explore Festival (2017) by Performings Arts Fund NL presented an eclectic collection of surprising performances from non-western cultures, from China to Chili and from Morrocco to Singapore.

**Maarten Doorman in his essay Far-Off and Nearby, on translocality in the arts: "The translocal has emancipated the local and undermined the idea of a leading centre – or a number of mighty centres surrounded by the periphery. Within a global context it is aware of worldwide mobility which is mainly reflected in large-scale migration and the concomitant diversity, emerging worldwide but first of all locally, or having emerged previously. This diversity provides a foundation, a source of inspiration and material for the idea of translocal arts. The translocal approach considers the diversity of our colonial past, local history and the stories of new migrants from all over the world as a fantastic starting point for artists."