United States
About
Read our COVID-19 Information for cooperation with the United States
United States and the Netherlands
The United States of America is one of the focus countries of the Netherlands' international cultural policy. Its scale, culture and leading global position make the country attractive for Dutch culture makers from all genres and disciplines. On average more than 2,000 Dutch cultural activities take place in the U.S. each year, making it the number one export country outside of Europe for Dutch arts and culture.
The COVID-19 pandemic has (had) a huge impact on the U.S., in which the cultural sector has also been hit exceedingly hard. However, it is a large country with an enormous cultural infrastructure, where the growth opportunities for Dutch art and culture remain great. The U.S. is the most important bilateral partner for the Netherlands, in which art and culture can also play an important role.
Regional dispersion 
Traditionally, Dutch cultural projects in the U.S. tend to take place in the New York City metropolitan area, followed by large cities such as Los Angeles, San Francisco, Chicago and Miami. Dutch international cultural policy towards the U.S. and the consulate general in New York focuses on these cities, but also strives for a national approach, giving special attention to secondary and upcoming cities in the U.S. with growing art centres and important venues. This includes–but is not limited to–cities such as Atlanta, Austin, Boston, Dallas, Detroit, Houston, Nashville, Philadelphia, Pittsburgh and Washington D.C. Dutch-American heritage cooperation focuses mostly on New York State and the Midwest.

Policy framework
For the coming years, the goals are to strengthen the position of the Dutch cultural sector in the U.S. through visibility, exchange and sustainable cooperation, and to support the bilateral relationship between the Netherlands and the U.S. through Dutch cultural activities in the U.S.
Priority is given to the following disciplines: design (including jewellery and fashion design), film, literature, performing arts (theatre, live music and content for young audiences), photography, international heritage cooperation, and visual arts. Lesser priority is given to the following disciplines: architecture, dance, digital culture / gaming, electronic dance music, Old Masters, and tangible heritage.

The heritage that connects the Netherlands with the United States goes back 400 years. The Dutch government focuses on the sustainable conservation, management and accessibility of the shared heritage and archives, with room for different perspectives. Read more… 

Information & advice  
Would you like to receive more information regarding opportunities for cultural exchange with the US? Feel free to contact our Focal Countries Desk with your questions. We can inform you about the latest developments in the country, relevant contacts and cultural venues.
Advisor
|
Image
Image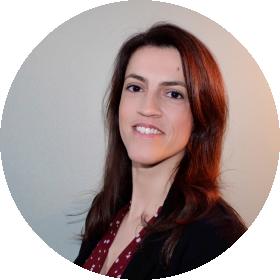 Josine Backus
Role
Advisor - Focal Countries | Brazil
Email
j.backus

[at]

dutchculture.nl
|
Image
Image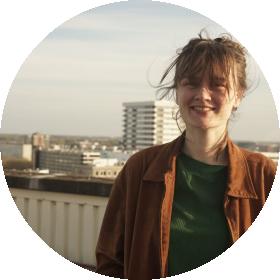 Minke van Schaik
Role
Advisor - Focal Countries
Email
m.vanschaik

[at]

dutchculture.nl
|
Image
Image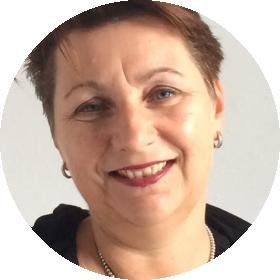 Annemarie Pijl
Role
Secretary Focal Countries Desk
Email
focalcountriesdesk

[at]

dutchculture.nl
|
Year:
United States at a glance
926 registered activities in 2021
featuring 342 artists


Number of activities
12 months (2021)


Activities by
discipline in 2021


|
Frequently asked questions
FAQ (frequently asked questions)



1. Where can I find funding within the Netherlands?

In the Netherlands the means for international cultural cooperation are delegated to the national funds. The fund that works for your art form or discipline, has one or several subsidy schemes for internationalisation. To make sure the program fits your project, contact the advisors of the fund before starting the process of application. These are funds:

Creative Industries Fund NL 
for Design, Creative Industries, Architecture, Digital Culture
> Grant Program for Internationalisation

Mondriaan Fund 
for Visual Arts
> Subsidy for foreign contemporary art platformsto present work by Dutch(-based) living artists. Invited artists can also apply.
> Travel grants to travel to foreign contemporary art platforms for a lecture, workshop or performance.

Performing Arts Fund 
for Performing Arts (theater, dance, music, opera)
> Grants for foreign organisations to invite Dutch(-based) artists
> Internationalisation grants for Dutch(-based) artists

Dutch Film Fund 
for Audiovisual media, Film, Documentary
The Film Fund has several subsidy schemes to support co-productions and distribution (film & documentary).

Dutch Foundation for Literature
The Dutch Foundation for Literature has several subsidies for internationalisation:
> Translation grants for foreign publishers
> Travel grants

Cultural Participation Fund 
for Communal arts, cooperation, projects with non-professionals
> The development grant within the international cooperation scheme by the Cultural Participation Fund is available for all disciplines and designated for finding partners abroad.

Netherlands Enterprise Agency
for the Creative Industries

Check for other funding options, such as regional and private funding the Cultural Mobility Funding Guide for the Netherlands 2019/2020.

2. Where can I find funding within the United States?

3. What are the most important regions and cities?

The international cultural policy in the United States focusses on cities, more so then states. The United States of America are obviously a very large and diverse landscape, and it is not possible with the means at hand to include every region. Therefore we choose cities that have a dense cultural landscape with many cultural venues, and that demonstrate a big interest in Dutch arts and culture. The main cities of interest are (in order of importance) New York, Los Angeles, Chicago, San Francisco, Detroit, Miami, Houston, Austin. In the field of Shared Cultural Heritage the focus is on New York City and State, because of the well-known New Amsterdam legacy. The 'Midwest', mainly Michigan, and Illinois are places of interest to develop further relations with in this area. For the other disciplines the regional focus differs, and depends largely on the main fairs and events that cause a density of Dutch events each year; like South by South West in Austin, Art Basel in Miami, or New York Design.

4. How can I promote my work in the United States?

It is a good idea to engage local publicists, that have an understanding of your art discipline, audience and region. It would also be wise to engage a professional translator for your promotion materials in English, in order to use the right language that Communication with websites or social media that could promote your project, will also be better received if written in English, the same goes for local press. There are a growing number of Dutch people living in the United States and many cities have a Dutch network. Using these existing networks will also help you to promote your work.

Make sure to contact the embassy or the consulates to let them know about your projects, and don't forget to let DutchCulture know! This way you will be included in our database and become part of our network.

5. What can the Consulate General of the Netherlands in New York do for me?

The Consulate General serves as an intermediary between the Dutch and American art worlds, by promoting Dutch arts, culture and shared cultural heritage in the U.S., and by encouraging and facilitating cultural cooperation and exchange. More specifically, the work can be described as follows:

* The Consulate General informs American cultural institutions and professionals about Dutch cultural activities in the U.S. and developments in the Dutch art and cultural world

* The Consulate General informs Dutch cultural professionals and institutions (in particular the government agencies, cultural funds, and national institutes) about developments in the American art and cultural world

* The Consulate General advises American cultural professionals and institutions who wish to program Dutch art and cultural activities and projects, and point the way towards Dutch funding opportunities

* The Consulate General advises the Dutch government and cultural funds regarding the quality of American venues

* The Consulate General provides networking opportunities for Dutch art professionals and the American counterparts

* The Consulate General provides limited amounts of funding for qualified Dutch cultural projects in the U.S.

 

What The Consulate General of the Netherlands Doesn't Do

* The Consulate General does not organize any projects itself, including, but not limited to: exhibitions, concerts, performances, lectures, screenings, etc.

* The Consulate General cannot support Dutch organizations seeking support for projects in the U.S. that do not have an American host or co-organizing partner

* The Consulate General cannot act as agents for Dutch individuals in the U.S.

* The Consulate General does not support amateur projects and activities.

 

For more information please visit the website of the Consulate General, conveniently named DutchCultureUSA

6. Which Visa do I need?

Acquiring the right visa for working in the United States, is a complex business. For working on cultural projects it has not been made easier in the past years. If you are only travelling to the US for a short visit or business trip, to meet up with partners or prepare a project, a ESTA visa is usually enough. You can obtain one through the Waiver Program.

As soon as you start working though; exhibiting and selling art, screening a movie, participating on a fair or going on tour, you will need to get a work permit. There are different permits and it might take some time to apply for. For more information you can contact the mobility team of DutchCulture.

If you need help applying for a visa, you are often facing high legal costs. The non-profit legal organisation Tamizdat offers performers and artistic organisations help, they can also function as your petitioner if needed.

Disclaimer: The information given above is based on experience and information provided by the U.S. authorities. In case of any doubt or further questions, please contact the U.S. Embassy in The Hague.

7. How can I find a residency, stage to perform, exhibition space?

Through the DutchCulture Database you can figure out which artists from the Netherlands have worked at which venues, and start your research there. Go the the search icon on the upperleft corner of the website, and search by discipline, country and city.

For residencies the organisation Transartists, which is also a part of DutchCulture, can help you a long way. In order to successfully build an international career, and in order to find sustainable partners in a country, it always wise to spend more than a few days somewhere. Residencies, that can last from a couple of weeks until several months, can help you achieve that.

8. What is the Shared Cultural Heritage Program and Matching Fund?

Projects that focus on shared cultural heritage between the Netherlands and the United States, and that help enhance visibility of this heritage, are applicable for the Matching Fund. Dutch Culture oversees this fund and discusses the applicants with a group of Shared Heritage experts, the Cultural Heritage Agency of the Netherlands and the diplomatic posts. For more information you can contact the advisor for the United States. Conditions for receiving support through this fund is to have at least one American partner, that the project will reach a broad public, and that it will enhance visibility of the shared heritage.

9. How can I keep up to date with any news concerning cultural work in the US?

You can follow DutchCulture on Facebook, Twitter and LinkedIn. You can also subsribe to our Newsletter here, and even specify which content and country you are interested in.

The Consulate General of the Netherlands in New York also manages a Facebook page, a Twitter page, and an Instagram page, which you can find conveniently under DutchCultureUSA. If you have a Dutch project in the U.S. that you would like us to feature, please send materials (text and copyright free hi-res images with proper acknowledgement and credit info) to dutchcultureusa@gmail.com for the Consulate General and r.ebbers@dutchculture.nl for DutchCulture.